GIFT OR THEFT - new novel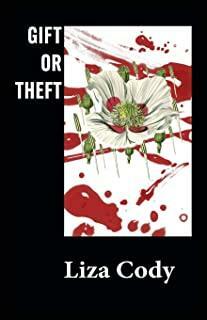 September 6, 2020
I know 2020 has been a miserable year for most of us but one of the reasons I haven't written for a long time is that I had a very bad arm break in 2019. All my energy went into finishing the novel I'll describe below before the shoulder replacement surgery that was needed. But one standout adventure was going to Bremen and Hamburg as the guest of Radio Bremen and my German publisher, Else Lauden – unforgettable.
But back to ballyhooing. I'm delighted to announce that my new novel, Gift or Theft, is now available in paperback and all electronic formats.
Set in modern day London, it follows a week in the life of a young woman who – out of nowhere, it seems – is seduced and overwhelmed by the influence of a mysterious older man. He's like no one she's ever met before – have any of us met someone like him? But what's going on? What's his story?
Sorry, but I don't want to give away more. I hope – if you read it – you'll be as surprised by events that unfold as Seema, my heroine, was. I was pretty surprised too – this is a book that did not turn out the way I thought it would.
Back in the world of real (??) life, I hope you and yours are keeping well. What a struggle it's been, and continues to be. Lockdown may have meant less change in daily life for writers than for other folks, but it's been a real bummer – especially not being able to hang out with my daughter and granddaughter, both of whom live only a few minutes walk from me.
But the novel isn't the only work I've done. A new short story, "My People", will be appearing in Ellery Queen's Mystery Magazine although I don't have a date for that yet: I'll post it on my website rather than clutter up your inbox.
I really like the cover of Gift or Theft, which was designed by Olivia Rhodes, a professional designer and also my grandson's girlfriend. It would look nice under some Christmas trees, doncha think?
It's too soon after publication for me to include any reviews of Gift or Theft here but both my partner and my sister love it…
Please, take care and keep safe. Liza